Leigh Hynes & Stuart Percival put the QVSL120 LED Spotlights to the test!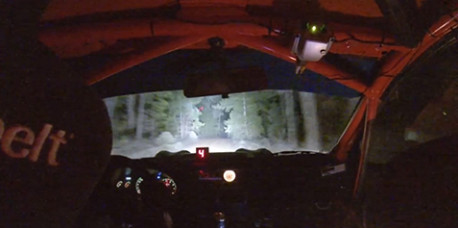 Leigh Hynes, Stuart Percival & the Busselton Rally Sport Team put the QVSL120 LED spotlights to the test recently at the 2014 Lewana Stages Rally. The Busselton Rally Sport's Subaru WRX has had some mechanical improvements of late, one of them was fitting the car with new QVEE  QVSL120 LED spotlights.
"These LED's give off an incredible amount of pure white light with a much greater distance over the light bars that are quite popular now." Hynes explained.
"We have LRT Custom engineering making the mounting hardware with their water cutter so they'll fit into the bonnet pods."
Go Team QVEE!